Here are a few photo's of Ruby.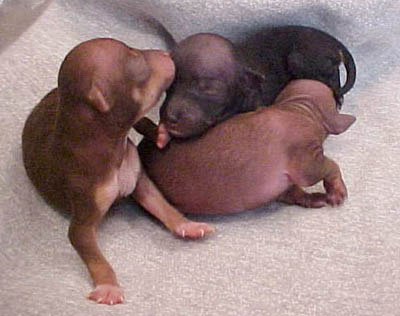 Here is Ruby and her Two Sisters at three days old.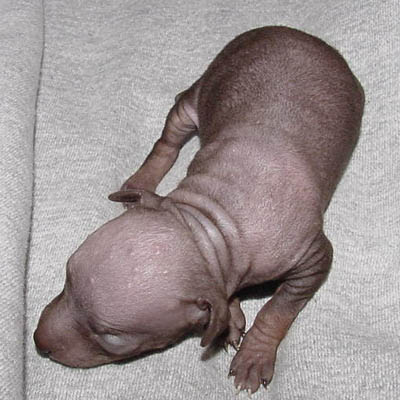 This is the picture we took of Ruby the first time we saw her.
She is less than 2 weeks in this picture.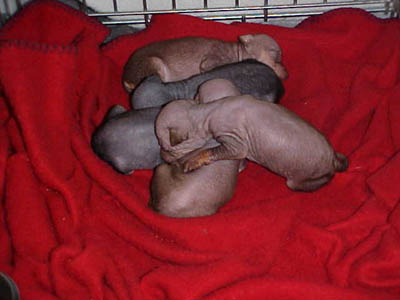 Litter at 18 days.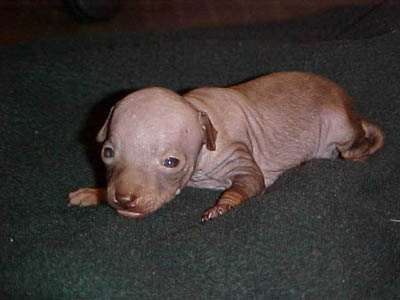 Ruby at 18 days of age.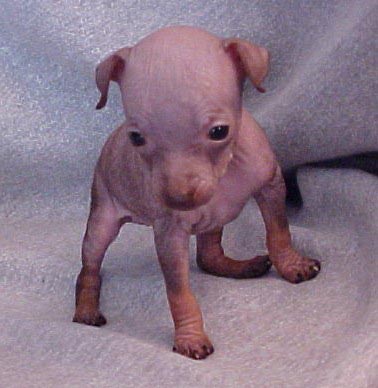 Ruby at 4 weeks of age.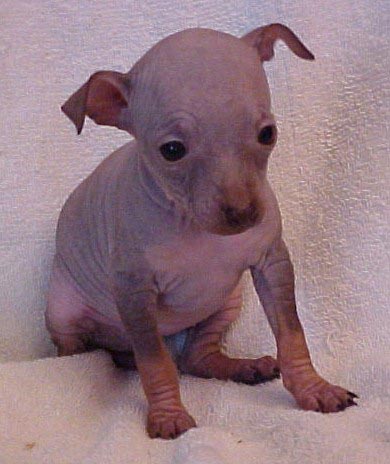 Ruby at 6 weeks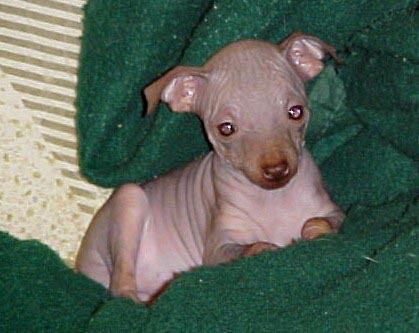 Ruby, 7 weeks old